Running Wild excerpt
Riptide has the first three chapters of Running Wild up right now 🙂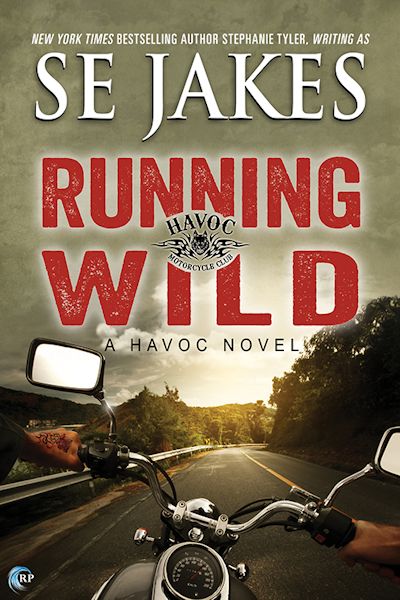 There's still time to preorder it from Riptide if you want to get the book two days early (aka after midnight tonight!), and then it will be available everywhere else (Amazon / B&N / ARe / Kobo) on Monday!
Embrace the danger.

Sean Rush is an adrenaline junkie. That's why he was in the Army, why he steals and races classic muscle cars . . . and why he can't stay away from bad boy Ryker, a Havoc Motorcycle Club lieutenant. Fortunately, Ryker can't seem to stay away from Sean—he's spent the last eight months breaking into Sean's apartment and stealing into his bed, leaving Sean physically satisfied but increasingly restless.

Sean has always avoided relationships. He likes to come and go without being controlled. And Ryker is possibly the most controlling man he's ever known. Still, he finds that he wants more from Ryker than their silent nighttime encounters.

Then one of Sean's thefts goes bad, and Ryker's protective instincts kick into overdrive. He takes Sean to the Havoc compound, determined to keep him safe. But Sean's past threatens the safety of Havoc—and everything Ryker holds dear. Worse, Ryker's hiding secrets of his own. Soon it's obvious that the adrenaline rush can't keep them together anymore. But maybe love can.
In the meantime, I'm working on blogs for the Running Wild Tour – I'll post more about that this weekend, but the details are over at Riptide 🙂