Defiance
The Defiance series is a New Adult post apocalyptic motorcycle club book. I originally pitched it as Sons of Anarchy meets the apocalypse, and it deals with a struggle between the older and younger generation of the Defiance MC and their struggles to survive after a massive series of storms named the Chaos.
TEMPERANCE, the fourth book in the series, is an m/m romance. The other books in the Defiance series are m/f romances and are published by SE Jakes's alter ego Stephanie Tyler.
Click on the covers to read more.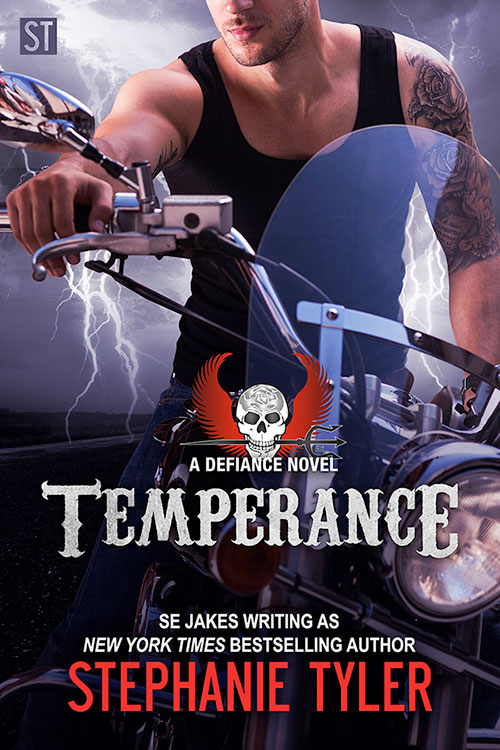 Book 4