KEEPING CADE went live on Amazon early!  It's the first book in the new Crave Club series and it's available on Kindle Unlimited!
Protection has its price, but so do fantasies…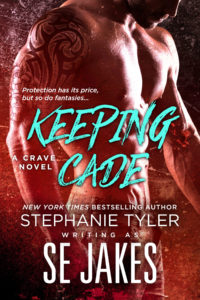 Fantasy Week happens twice a year at Crave, and it's always a big hit—a way to live out your wildest fantasy in a safe, sane, and consensual manner.
But when Cade comes in with his Fantasy Week invitation, he's not happy about it. He's stoic as hell and his preferences don't seem to match his fantasy at all…and yet, despite that, he enjoys himself with Tegan and Vic. At … Read More »